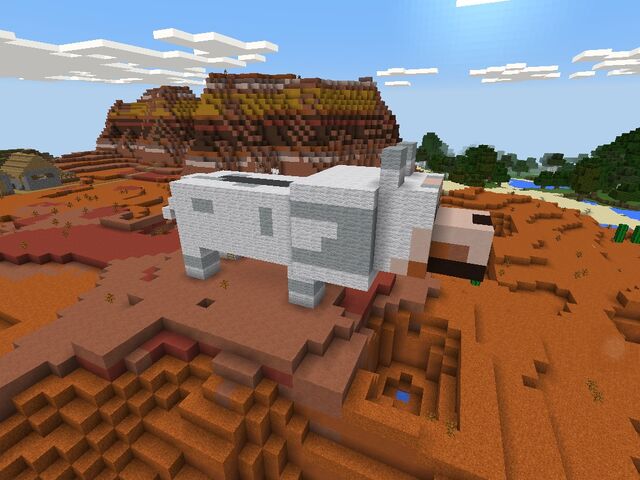 There is no description yet. Add a description.
Appears on these pages

of
I've seen 3-4 since the patch came out...not sure if it's a glitch, but this mob is passive for...
See full list >
File history
Click on a date/time to view the file as it appeared at that time.
(Latest |
Earliest
) View (newer 50 |
older 50
) (
20
|
50
|
100
|
250
|
500
)
Date/Time
Thumbnail
Dimensions
User
Comment
current
11:54, August 21, 2015
1,024 × 768

(244 KB)

Girl gamer 2015 (wall | contribs)
11:53, August 21, 2015
1,024 × 768

(190 KB)

Girl gamer 2015 (wall | contribs)
04:17, August 21, 2015
2,048 × 1,536

(540 KB)

StarMan123HD (wall | contribs)
15:52, August 17, 2015
1,024 × 768

(88 KB)

Crafter3040 (wall | contribs)
15:51, August 17, 2015
1,024 × 768

(162 KB)

Crafter3040 (wall | contribs)
17:20, August 15, 2015
1,024 × 768

(253 KB)

XumbreonX (wall | contribs)
16:27, July 20, 2015
2,048 × 1,536

(567 KB)

Meadowtree Grower (wall | contribs)
16:24, July 20, 2015
2,048 × 1,536

(645 KB)

Meadowtree Grower (wall | contribs)
16:22, July 20, 2015
2,048 × 1,536

(431 KB)

Meadowtree Grower (wall | contribs)
16:21, July 20, 2015
2,048 × 1,536

(741 KB)

Meadowtree Grower (wall | contribs)
16:20, July 20, 2015
2,048 × 1,536

(783 KB)

Meadowtree Grower (wall | contribs)
16:19, July 20, 2015
2,048 × 1,536

(738 KB)

Meadowtree Grower (wall | contribs)
16:19, July 20, 2015
2,048 × 1,536

(613 KB)

Meadowtree Grower (wall | contribs)
16:18, July 20, 2015
2,048 × 1,536

(738 KB)

Meadowtree Grower (wall | contribs)
16:17, July 20, 2015
2,048 × 1,536

(613 KB)

Meadowtree Grower (wall | contribs)
17:44, July 16, 2015
1,024 × 768

(94 KB)

PhoenixEyes (wall | contribs)
00:18, July 7, 2015
64 × 64

(3 KB)

Roy1456 gaming (wall | contribs)
00:17, July 7, 2015
1,024 × 768

(81 KB)

Roy1456 gaming (wall | contribs)
00:12, July 7, 2015
1,024 × 768

(118 KB)

Roy1456 gaming (wall | contribs)
00:10, July 4, 2015
1,024 × 768

(182 KB)

Bernice100 (wall | contribs)
02:59, June 20, 2015
2,048 × 1,536

(529 KB)

IWIKIA48 (wall | contribs)
ZenCloud with regeneration.... XD
01:05, June 18, 2015
1,024 × 768

(163 KB)

Redstone0439 (wall | contribs)
00:25, June 16, 2015
2,048 × 1,536

(504 KB)

Trhperkins (wall | contribs)
00:05, June 16, 2015
2,048 × 1,536

(571 KB)

Trhperkins (wall | contribs)
00:04, June 16, 2015
2,048 × 1,536

(571 KB)

Trhperkins (wall | contribs)
00:04, June 16, 2015
2,048 × 1,536

(571 KB)

Trhperkins (wall | contribs)
00:03, June 16, 2015
2,048 × 1,536

(571 KB)

Trhperkins (wall | contribs)
00:02, June 16, 2015
2,048 × 1,536

(571 KB)

Trhperkins (wall | contribs)
00:58, June 10, 2015
768 × 1,024

(75 KB)

54.81.110.186 (wall | contribs)
23:12, June 5, 2015
1,024 × 768

(392 KB)

Aceofspades111 (wall | contribs)
22:11, June 4, 2015
2,048 × 1,536

(750 KB)

Meadowtree Grower (wall | contribs)
22:10, June 4, 2015
2,048 × 1,536

(753 KB)

Meadowtree Grower (wall | contribs)
22:09, June 4, 2015
2,048 × 1,536

(690 KB)

Meadowtree Grower (wall | contribs)
22:09, June 4, 2015
2,048 × 1,536

(592 KB)

Meadowtree Grower (wall | contribs)
22:08, June 4, 2015
2,048 × 1,536

(515 KB)

Meadowtree Grower (wall | contribs)
23:48, May 3, 2015
1,024 × 768

(82 KB)

TurtleMine (wall | contribs)
21:48, May 3, 2015
1,024 × 768

(123 KB)

TurtleMine (wall | contribs)
21:47, May 3, 2015
1,024 × 768

(95 KB)

TurtleMine (wall | contribs)
21:46, May 3, 2015
1,024 × 768

(106 KB)

TurtleMine (wall | contribs)
23:23, April 24, 2015
2,048 × 1,536

(365 KB)

SabineOfTheForce (wall | contribs)
23:22, April 24, 2015
2,048 × 1,536

(345 KB)

SabineOfTheForce (wall | contribs)
23:21, April 24, 2015
2,048 × 1,536

(203 KB)

SabineOfTheForce (wall | contribs)
23:21, April 24, 2015
2,048 × 1,536

(598 KB)

SabineOfTheForce (wall | contribs)
19:50, April 2, 2015
600 × 341

(72 KB)

Alexandercrazy02 (wall | contribs)
21:29, March 31, 2015
2,120 × 1,232

(174 KB)

EnderDragon52 (wall | contribs)
21:27, March 31, 2015
2,120 × 1,232

(178 KB)

EnderDragon52 (wall | contribs)
09:36, March 31, 2015
2,048 × 1,536

(425 KB)

EnderDragon52 (wall | contribs)
07:59, February 26, 2015
2,048 × 1,536

(260 KB)

Jamie loves MCPE (wall | contribs)
17:35, December 8, 2014
1,024 × 768

(237 KB)

Mahirislam63 (wall | contribs)
15:03, November 4, 2014
1,024 × 768

(267 KB)

FormBL113 (wall | contribs)
(Latest |
Earliest
) View (newer 50 |
older 50
) (
20
|
50
|
100
|
250
|
500
)
Metadata