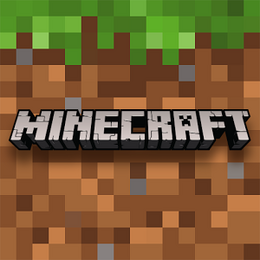 Minecraft is as of Update 1.2 the official name of what was previously known as Minecraft Pocket Edition (also called Minecraft PE or MCPE). This version of Minecraft is based upon the Bedrock engine and was originally created for mobile devices. The current version of Minecraft is Update 1.2.13, except for iOS which is on Update 1.2.14.
First Releases
Minecraft was released on the following dates for various devices:
A version for Hololens has also been announced but has not been released.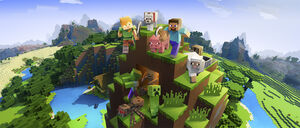 Current Versions
Former
These platforms are no longer supported.
External links
Former
Diversity
Whereas the PC version, now formerly known as Minecraft - Java edition, is written in Java, Minecraft has been ported to C++ to function on mobile processors. Even though Android can support Java, since iOS is incapable of supporting Java, C++ is used for cross-platform compatibility.
Since the Bedrock engine is a full rebuild different from the Java edition, there is a noticable difference between Bedrock and Java edition. A full list of exclusive features for Bedrock may be seen at Pocket Edition Exclusive Features.
Reception
Minecraft has received critically favorable reviews, earning a 4 out of 5 on PCmag and a 7.5 out of 10 on IGN. It remains #1 for top paid apps on the App Store and is #15 for most grossing app overall.
Trivia
Amazon Fire TV is the first system to allow controller support with Minecraft.
Note that throughout this site, references will exist for some time to Minecraft Pocket Edition, when formally they should be changed to Minecraft.
References
↑ http://www.windowscentral.com/minecraft-pocket-edition-will-no-longer-receive-updates-windows-mobile-devices